MAGIC ZEN LAMP™
$49.99

$49.99

Save

$49.01
---
---
Winner of the Red Dot Design Award, The Zen Lamp™  has a balance function that reinvents how lamps are switched on.
Designed by Chinese Engineers, Zen Lamp™ combines the old and new, by introducing a never seen before switch implemented in a Modern Simple Design.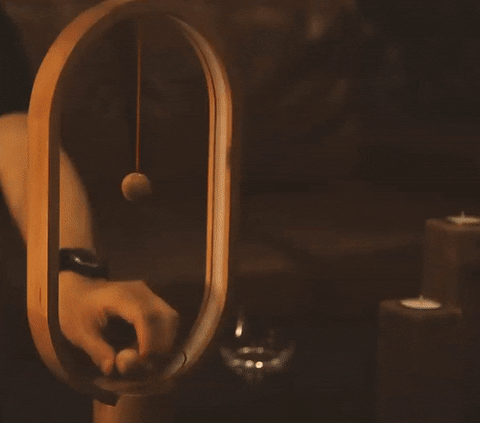 Switching on and off in mid-air, the Zen Lamp™ represents a new epoch in lighting and bringing a gentle warmth to any space it lights up.
The two balls in the wooden frames function as the lamp switches. They are drawn together magnetically and suspend in the air until they reach a state of balance. The circuit connects and the lamp turns on.
To switch off the lamp, simply pull the lower ball back down. 
Durable
High Efficiency
Low Consumption
Remarkable & Creative Design
  Red Dot Award 2018 : Product design, is a prize Awarded, In Germany,  to the      best Product Designs of the Year.
Lamp Size: 40.5 X 22 Cm 
48 LED light beads,

 

50,000

 

hours of warm light.
USB power supply port.
Magnetic wear-resistant string.
Modern design: naturally fits with any type of decor.
This item is NOT available in stores.
FREE World wide Shipping! 🌍
(It will be sooner depending on Holiday season) 
WHY?
We work directly with manufacturers to offer you the absolute lowest price on the best products you won't find anywhere else. Due to this, expect shipping time to be around 2 weeks.
5 Great reasons to buy from us: